11 juin 2009
4
11
/

06
/

juin
/

2009
13:09
As it is stated in the New England Journal of Medicine "Images in Clinical Medicine" section, images are an important part of what we can learn in medicine. Images shown are those of a Papanicolaou-stained peritoneal fluid in a 89-year-old woman. The patient had no particular history, except ascitis.

Case 09EC04672, provided by E. Piaton
Cytologically the specimen was highly cellular, revealing numerous malignant cells in papillary clusters, packed in three-dimensional groups with evident nuclear atypias (eccentric nuclei with ncreased N/C ratio, irregular nuclear borders, slight hyperchromatism and nucleoli). The cells shown were not mesothelial in nature. Typical psamomma bodies were located at the center of occasional papillary clusters. The diagnosis retained was that of a papillary adenocarcinoma, most probably of ovarian origin. It is unprobable that we obtain any histological confirmation because of the age of the patient.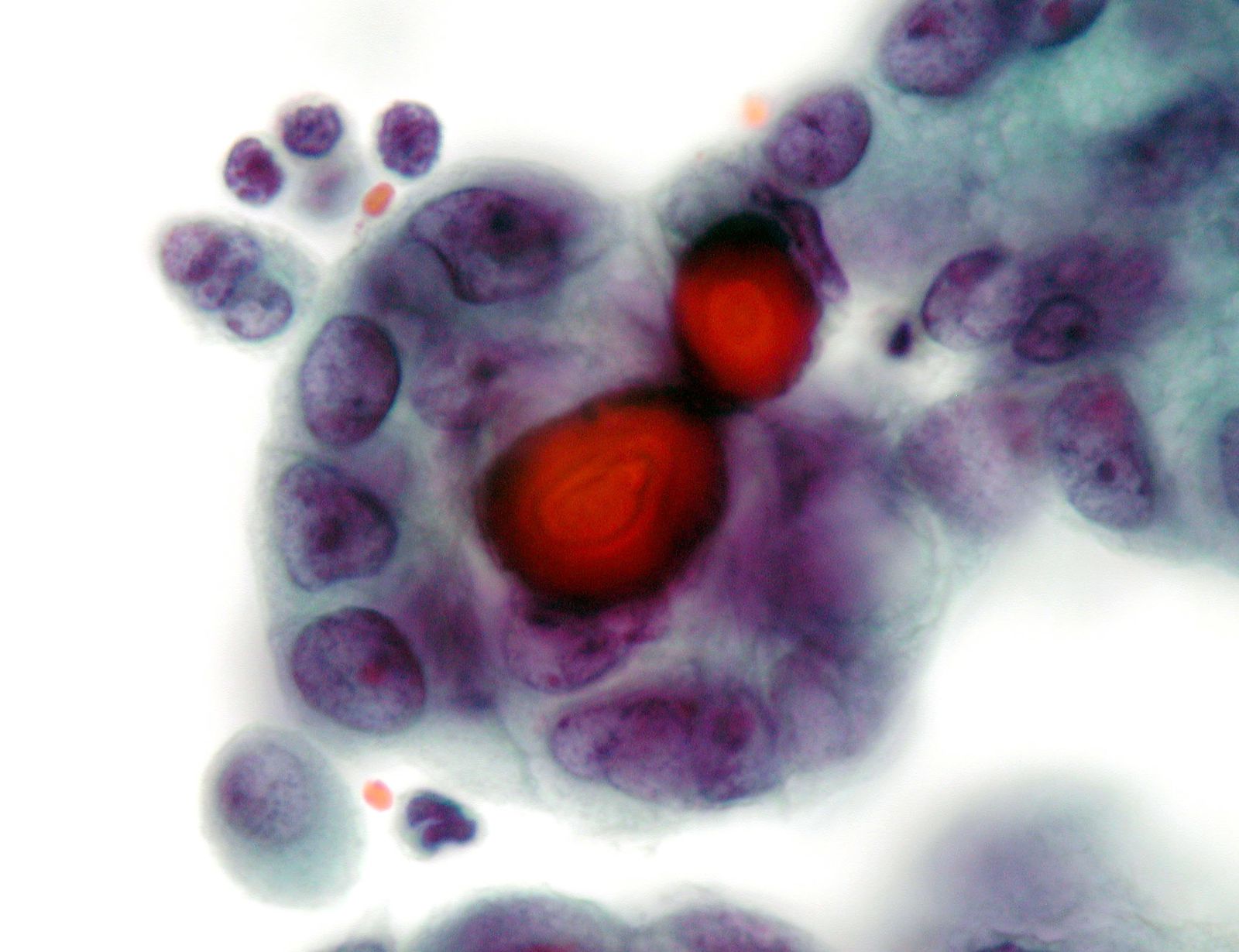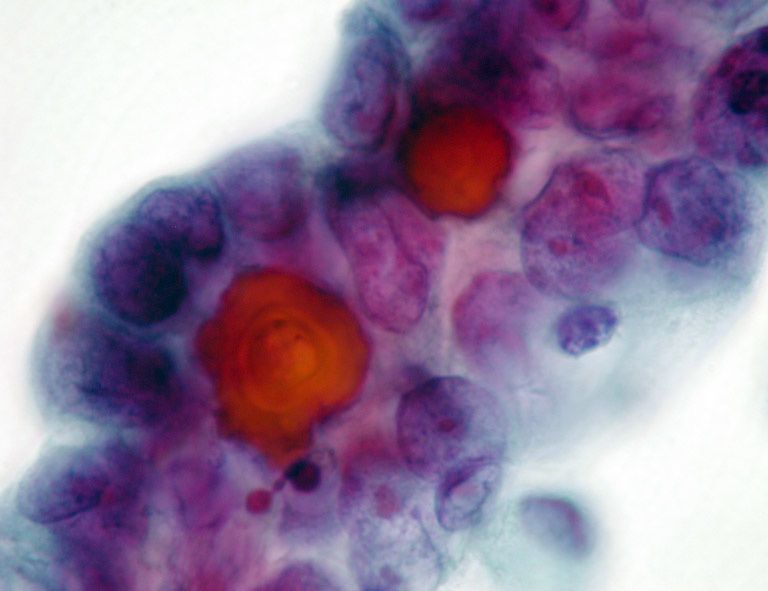 Figures 1 and 2: Papanicolaou, x1000 (oil)
Published by E-sc@n project